Hoofd
Een Decentralised Exchange (DEX) is een crypto-asset handelsapplicatie waarin uitwisselingen en andere transacties plaatsvinden met behulp van smart contracts in plaats van een gecentraliseerd handelssysteem.
Het fundamentele verschil tussen DEX en gecentraliseerde beurzen is dat zij geen gebruikersgelden opslaan of transacties controleren. Fondsen worden rechtstreeks overgemaakt vanuit de portemonnee van de gebruiker, die de gebruiker verbindt met het platform. Gedecentraliseerde beurzen hebben ook geen gebruikersverificatieprocedure.
Gedecentraliseerde beurzen zijn een essentieel onderdeel geworden van de gedecentraliseerde financiële sector (DeFi). Medio 2022 zijn er meer dan 200 DEX'en die op tientallen blockchains draaien.
Waarin verschillen gedecentraliseerde beurzen van gecentraliseerde?
Gecentraliseerde cryptocurrency-beurzen (CEX), zoals Coinbase, Bitfinex of Kraken, zijn op soortgelijke wijze georganiseerd als traditionele aandelenbeurzen. Zij worden beheerd door specifieke rechtspersonen die verantwoordelijk zijn voor de werking van het platform, de veiligheid van de fondsen van de gebruikers en de naleving van de wet.
Beheerders van gecentraliseerde beurzen hebben derhalve toegang tot de gelden van klanten en kunnen zo nodig een individuele gebruiker, een specifieke transactie of een hele branche, zoals opnames, blokkeren. Bovendien moet elke nieuwe gebruiker een procedure voor identiteitscontrole (KYC) ondergaan.
Gedecentraliseerde beurzen daarentegen bemiddelen niet in transacties en slaan de fondsen en persoonsgegevens van hun gebruikers niet op. Klantidentificatie gebeurt meestal met behulp van blockchainadressen en niet-custodiale portemonnees die met de app zijn verbonden. Handel en andere activiteiten vinden plaats via slimme contracten.
Bovendien worden op veel gedecentraliseerde beurzen belangrijke beslissingen niet genomen door de oprichtings- en ontwikkelingsteams, maar door de gemeenschap van houders van beheertokens via stemmen in de DEX. DEX heeft echter vaak een hoofdontwikkelaar die de slimme contracten en het toepassingsprotocol creëert en ontwikkelt. De broncode van de belangrijkste onderdelen is echter open source. Gedecentraliseerde beurzen zijn het belangrijkste type toepassing in de DeFi-sfeer.
Wanneer zijn gedecentraliseerde beurzen ontstaan?
Oorspronkelijk was alle handel in cryptocurrency gecentraliseerd. De eerste gedecentraliseerde beurs verscheen in 2014 en heette NXT Asset Exchange. Tegelijkertijd verschenen er soortgelijke projecten, zoals Counterparty DEX en Block DX, maar die trokken niet veel aandacht.
Met de ICO-boom in 2017-2018 verschenen duizenden nieuwe crypto-assets op de markt. Zij werden vaak verhandeld op nieuwe DEX'en zoals EtherDelta, IDEX, DDex en andere. Die draaiden meestal op de Ethereum blockchain en ondersteunden ERC-20 standaard tokens. De standaardproblemen van DEX waren destijds echter lage liquiditeit, grote spreads, lage snelheid en te hoge transactiekosten.
De echte populariteit van gedecentraliseerde beurzen kwam van de Automated Market Maker (AMM) technologie. In plaats van een traditioneel orderboek gebruikt het zogenaamde liquiditeitspools van activaparen, en de prijzen worden berekend volgens een wiskundige formule op basis van hun verhouding in de pool. Dit maakt een gedecentraliseerde architectuur mogelijk en garandeert onchain-transacties via slimme contracten die qua uitvoeringssnelheid vergelijkbaar zijn met gecentraliseerde plaatsen.
De AMM-technologie werd voor het eerst geïntroduceerd door het Bancor-project. Een gedecentraliseerde uitwisseling, Uniswap, die in 2018 op de Ethereum-blockchain werd gelanceerd, is echter echt populair geworden. Vitalik Buterin steunde het project in zijn ontwikkeling.
Het DEX-AMM-model werd vervolgens de mainstream voor gedecentraliseerde uitwisselingen en werd gekopieerd voor toepassingen in andere netwerken, waaronder BNB Chain(PancakeSwap) en Fantom (SpookySwap). AMM-DEX werkt ook in Solana, Cosmos, Terra en andere ecosystemen.
Liquiditeitsverschaffers aan de pools ontvangen commissies die door de pool worden verdiend voor het ruilen van activa van het respectieve paar. AMM-DEX heeft ook geleidelijk andere functies geïntroduceerd, zoals pharming, waarbij liquiditeitsverschaffers automatisch beheertokens betaald krijgen. Deze kunnen dan naar staken worden gestuurd, worden gebruikt om deel te nemen aan MAO's of gewoon worden verkocht.
Vanaf 2021 wordt een nieuwe generatie DEX'en ontwikkeld. Ook zij maken gebruik van AMM-technologie, maar staan ook toe dat crypto-activa van verschillende blockchains worden uitgewisseld. Het Symbiosis Finance-protocol, bijvoorbeeld, implementeert deze functie met behulp van synthetische ("gewikkelde") tokens. Een andere benadering wordt geboden door de DEX van THORChain, die pools van native assets in verschillende blockchains gebruikt voor uitwisselingen.
Wat zijn de sterke punten van gedecentraliseerde beurzen?
De meeste sterke punten van gedecentraliseerde beurzen vloeien voort uit hun gedistribueerde architectuur. Hier volgen enkele belangrijke voordelen (hoewel sommige daarvan ook nadelen zijn):
uiterst eenvoudige handelsinterface zonder stacks en verschillende soorten orders;
volledige anonimiteit van klanten, omdat DEX geen registratie, rekeningopening of KYC (Personal Identification Code) met persoonlijke gegevens vereist;
DEX slaat de crypto-activa van de gebruikers niet op, zodat noch de ontwikkelaars van de beurs, noch de autoriteiten de fondsen op de rekeningen van de gebruikers kunnen bevriezen of andere beperkingen kunnen opleggen;
Nieuwe activa worden onmiddellijk op de DEX genoteerd wanneer de desbetreffende liquiditeitspools worden aangevuld;
de mogelijkheid voor gebruikers om passief inkomen te verdienen door activa in te brengen in de liquiditeitspools;
DEX-gebruikers kunnen deelnemen aan het beheer ervan door middel van management token farming.
Zo bieden gedecentraliseerde handelsplatforms gebruikers volledige controle over hun middelen, maar ook volledige verantwoordelijkheid voor hun daden.
Wat zijn de nadelen van gedecentraliseerde beurzen?
Aan het gebruik van gedecentraliseerde beurzen zijn verschillende nadelen en risico's verbonden:
In de meeste moderne DEX'en kunnen crypto-activa alleen binnen één blockchain worden uitgewisseld. Soms worden crypto-activa van verschillende netwerken aan DEX toegevoegd via cross-chain bridges, maar dit bemoeilijkt het handelsproces.
Niet-permanente verliezen zijn gebruikelijk op gedecentraliseerde handelsplatforms.
Gedecentraliseerde beurzen hebben beperkte handelsmogelijkheden, geen bekende opties zoals verschillende soorten orders (bv. Limiet of Stop Loss) of leveraged trades. Er zijn geen extra hulpmiddelen, zoals een lint of een orderboek.
Alle transacties, ook die welke foutief of frauduleus zijn, worden automatisch uitgevoerd via de blockchain en kunnen niet worden teruggedraaid of aangevochten bij de helpdesk. Dit wordt vaak gebruikt door cybercriminelen om gestolen cryptocurrency te verkopen.
De snelheid van DEX-beurstransacties hangt af van de snelheid van de transactiebevestiging op de blockchain en varieert van enkele seconden tot enkele minuten. Daarom is hoogfrequente handel op gedecentraliseerde beurzen niet mogelijk.
Gedecentraliseerde beurzen hebben doorgaans minder liquiditeit dan gecentraliseerde platforms. Daarom kunnen gebruikers bij het kopen of verkopen van grote posities in paren met een lage liquiditeit te maken krijgen met wat bekend staat als price slippage, waardoor het voordeel voor de gebruiker afneemt;
De transactiekosten bij DEX zijn hoger dan bij gecentraliseerde beurzen. Bovendien moeten gebruikers ook netwerkcommissies betalen.
Bij het uitwisselen van activa en bij grote volumes kunnen gebruikers het slachtoffer worden van prijsmanipulatie door MEV-bots.
Aangezien de meeste hedendaagse DEX geen gecentraliseerd systeem voor de notering van activa hebben, wordt dit uitgebuit door oplichters die valse tokens uitgeven om criminele constructies uit te voeren, zoals Pump & Dump en Rug Pull.
Door kwetsbaarheden in de code voor slimme contracten of in de webinterface is DEX gevoelig voor hacken en kraken. Zo werd op 8 juni 2022 5 miljoen dollar aan activa gestolen uit de liquiditeitspools van Osmosis DEX. Dergelijke incidenten vormen geen bedreiging voor de fondsen van beursgebruikers, maar kunnen leiden tot het verlies van fondsen van liquiditeitsverschaffers.
Zijn gedecentraliseerde uitwisselingen legaal?
Momenteel opereren gedecentraliseerde beurzen in een "grijze zone" omdat de wetgeving nog geen rekening houdt met alle nuances van de architectuur van deze platforms, en de regelgevers nog geen doeltreffende manieren hebben gevonden om er toezicht op te houden.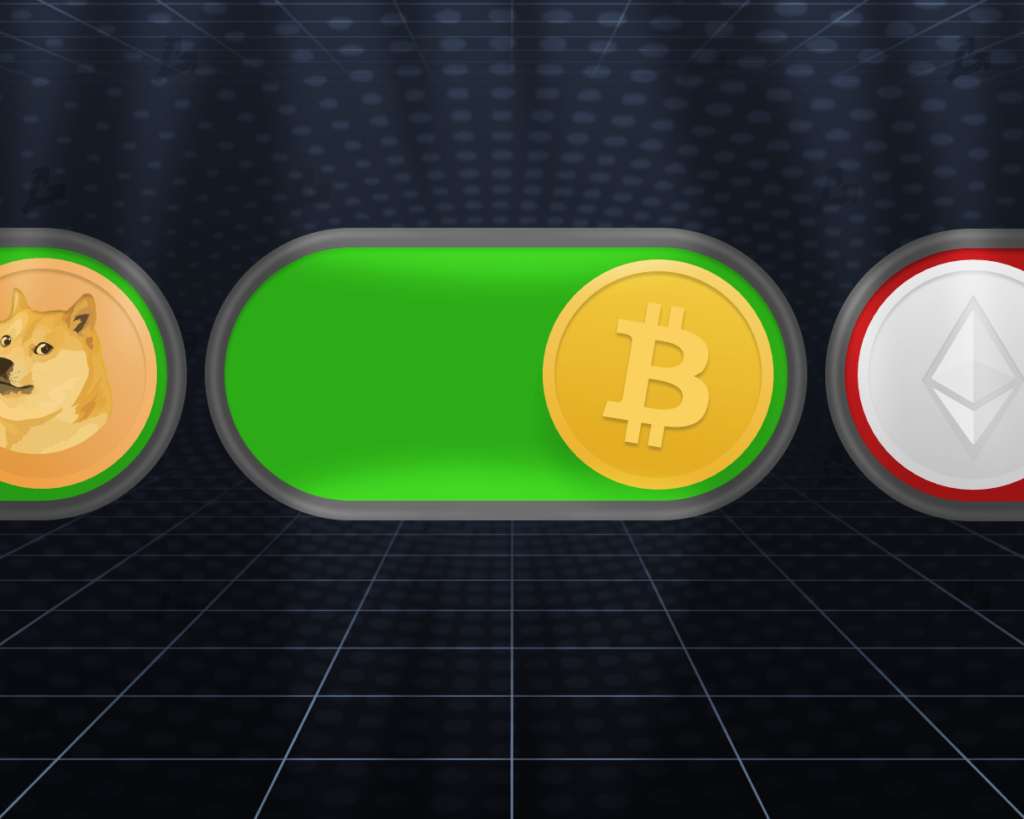 Een van de belangrijkste problemen in verband met de regulering van gedecentraliseerde beurzen is dat zij vaak niet verbonden zijn met specifieke rechtspersonen en niet tot een rechtsgebied behoren. Voor sommige DEXes maken zelfs de makers ervan hun identiteit niet bekend, waardoor het moeilijk is om vast te stellen wie verantwoordelijk is in geval van een inbreuk.
Toch zijn er de afgelopen jaren herhaaldelijk pogingen gedaan om gedecentraliseerde beurzen te dwingen zich aan de lokale wetgeving te houden, met name in de VS. In november 2018 beschuldigde de SEC bijvoorbeeld EtherDelta medeoprichter Zachary Coburn van het runnen van een ongeregistreerde nationale beurs. En in september 2021 startte de SEC een onderzoek naar Uniswap Labs over verdenkingen van het verkopen van niet-geregistreerde effecten en het niet naleven van anti-witwaswetten.
Vanaf 2022 ontwikkelen regelgevers in de Europese Unie, de VS, Singapore, Hongkong en verschillende andere landen actief toekomstige wetgeving die gedecentraliseerde beurzen en uitwisselingen van digitale activa lokaal en internationaal kan controleren.
Wat zijn de vooruitzichten voor DEX?
Gedecentraliseerde beurzen met AMM-technologie hebben de erkenning van miljoenen gebruikers verdiend, tientallen miljarden dollars aan investeringen aangetrokken en zijn een integraal onderdeel geworden van DeFi en de cryptocurrency markt in het algemeen.
Daarnaast hebben een aantal gecentraliseerde beurzen hun eigen DEX gelanceerd of hun eigen kenmerken geïmplementeerd. In september 2020 lanceerde de grootste cryptocurrency exchange, Binance, de Binance Liquid Swap-dienst op basis van AMM-technologie. Met deze dienst kunnen gebruikers niet alleen enkele tientallen cryptocurrencies uitwisselen, maar ook hun activa in liquiditeitspools plaatsen en een deel van de handelscommissies ontvangen.
In de toekomst mogen we verwachten dat gedecentraliseerde beurzen de functionaliteit voor handelaars zullen uitbreiden en de interoperabiliteit zullen verbeteren voor een gemakkelijke, goedkope en snelle uitwisseling van activa over verschillende blockchains.
Wat moet ik nog meer lezen?